Frank Garofalo
User Experience Strategist, Consultant, & Advisor in San Diego, California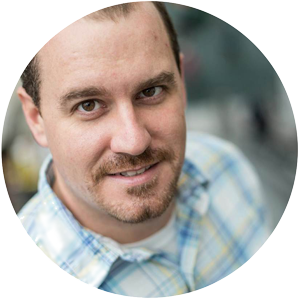 Frank is a San Diego-based User Experience Strategist, Advisor, Creative Problem-Solver, and Entrepreneur. He has worked in the web and interactive industry since 1999, and he has a Masters of Science degree from Purdue University. Frank has been involved with design and user experience efforts on projects for Fortune 50 companies, US Federal agencies, and with budgets of over $12 million. Prior to going the entrepreneurial route, he managed a 35+ person department of User Experience Architects, User Interface Designers, Icon Designers, and Usability Research experts, at a billion-dollar software company. Related to lean / agile methodologies, Frank is a Certified Scrum Master (CSM) and Certified Scrum Product Owner (CSPO).
From his over 24 years in the web industry, he has experience with: Brainstorm Facilitation, UX Strategy / UX Design, Design Thinking / Creative Problem-Solving, Information Architecture, Affinity Diagrams / Card Sorting, Interaction Design, UX Storyboarding, Wireframes / Interface "Blueprints," Workflow Diagramming, Rapid Prototypes (HTML, CSS, jQuery), Personas / Target Audience, Usability Research (Ethnography), User Stories / Scenarios, UX Design Audit / Heuristic Evaluation, and User Research.
He enjoys seeking a balance between what functionally works well and what is aesthetically inspirational, while identifying, for the primary target audience, the key information they need to have a useful, usable, and delightful experience.